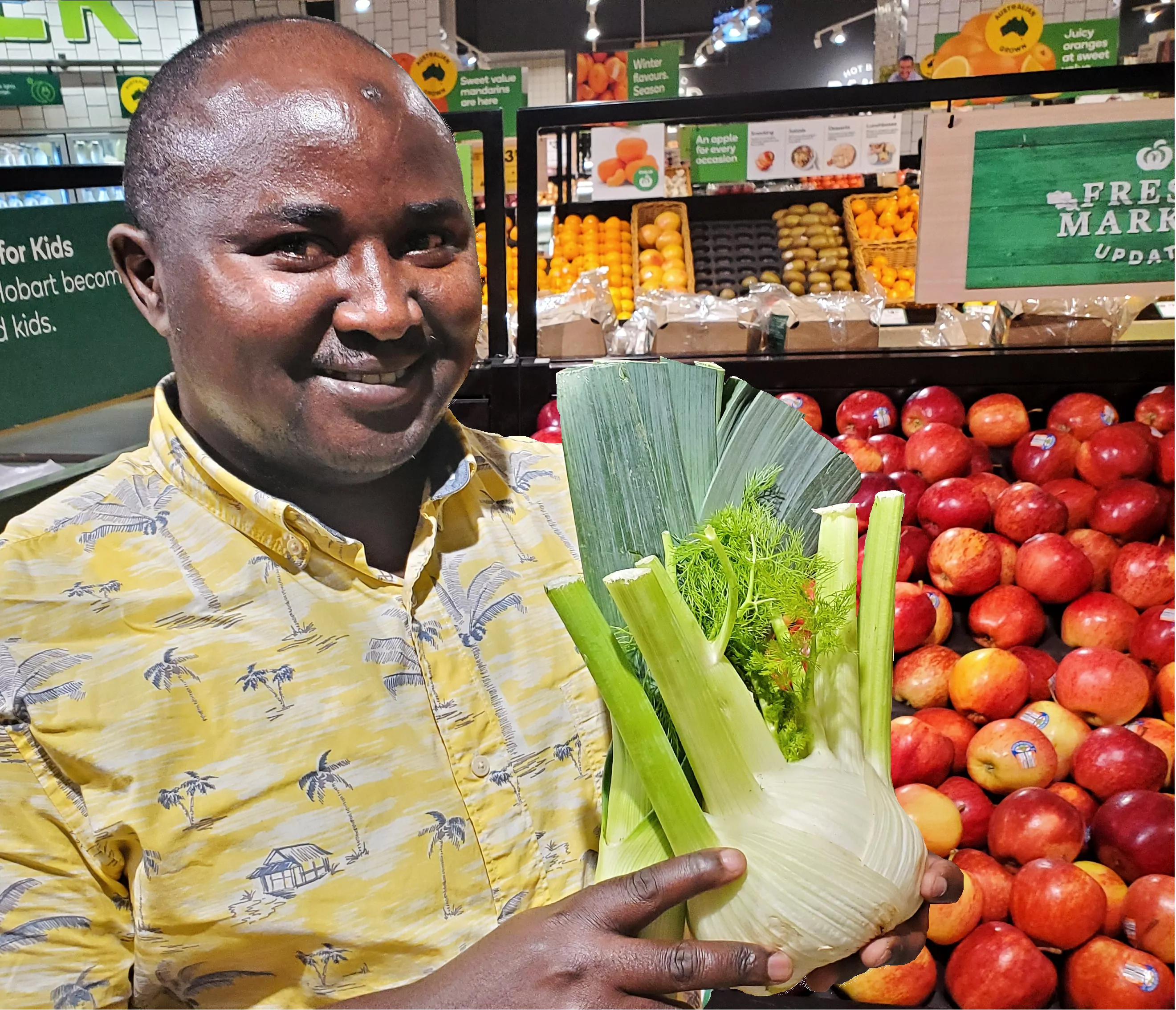 Nico Masila
He/Him
Bitten by the Bug
Current Location: Sandy Bay, Tasmania
Position: PhD Candidate, Menzies Institute for Medical Research, UTAS
Field of research/work: Nutrition

Nico's Notable career moments
Child sponsorship by Worldvision and a philanthropic Australian named Angelo.

Completed Year 8 as a top student in my district with Science as my best subject.

Completed Year 12 as one of top students with Biology as my best subject.

Started Zoology degree after missing Medicine by a few points.

Graduated with zoology degree.

Started working for a pharmaceutical company as medical sales representative.

Started working for the Government of Kenya as a zoologist.

Decided to come to Australia for master's degree. Competed in Australia Awards and lost.

Competed in Australia Awards scholarships again and won.

Started Environmental Health degree in Adelaide, South Australia.

Graduated with a Masters of Envrinonmental Health degree and went back to Kenya to work for two years.

Competitively selected for a PhD program. Started my PhD while still in Kenya.

Relocated to Hobart, Tasmania on 4th February.
My PhD is ongoing. I am evaluating feasibility of 'Healthy School Lunch' provision in Tasmanian schools.
About Nico Masila
I grew up in Kenya, a lovely country in Africa world-known for safari parks with amazing wildlife such as huge elephants, the lion 'King' and tall giraffes. I loved science especially biology in school, and I wanted to be a doctor like my elder brother. Unfortunately, I missed out by just a few points to study Medicine, but I was admitted to university to study about animals (zoology).
After graduating, I worked as a zoologist and my work involved travelling to all the beautiful game reserves and parks, seeing the wildlife as I trapped tsetse flies (pronounced "tet-see"). Tsetse flies are biting insects, much larger than mosquitoes, they transmit diseases to animals and people when they feed on your blood. I especially enjoyed 'playing doctor' when I did microscopic surgery on the flies in our laboratory. This helped us identify disease-causing parasites in the flies and design how to control them.
Long before I started my science journey in highschool, I was a child sponsored by WorldVision and a wonderful Australian named Angelo. So, when I decided to go back to university, I was excited to do so in South Australia! After 10 years working in Zoology, I took a 20-hour flight to Adelaide where I was studying how the environment, we live in affects our health and well-being (environmental health). Graduating top of the class in 2020, I was accepted to come to Tasmania to study for my childhood course – Medical studies. What a dream come true!
My passion for children led me to join a team of top-notch scientists working on a Healthy School Lunch Project – ensuring every child in every school has a healthy school meal and does not study on an empty stomach like I used to.