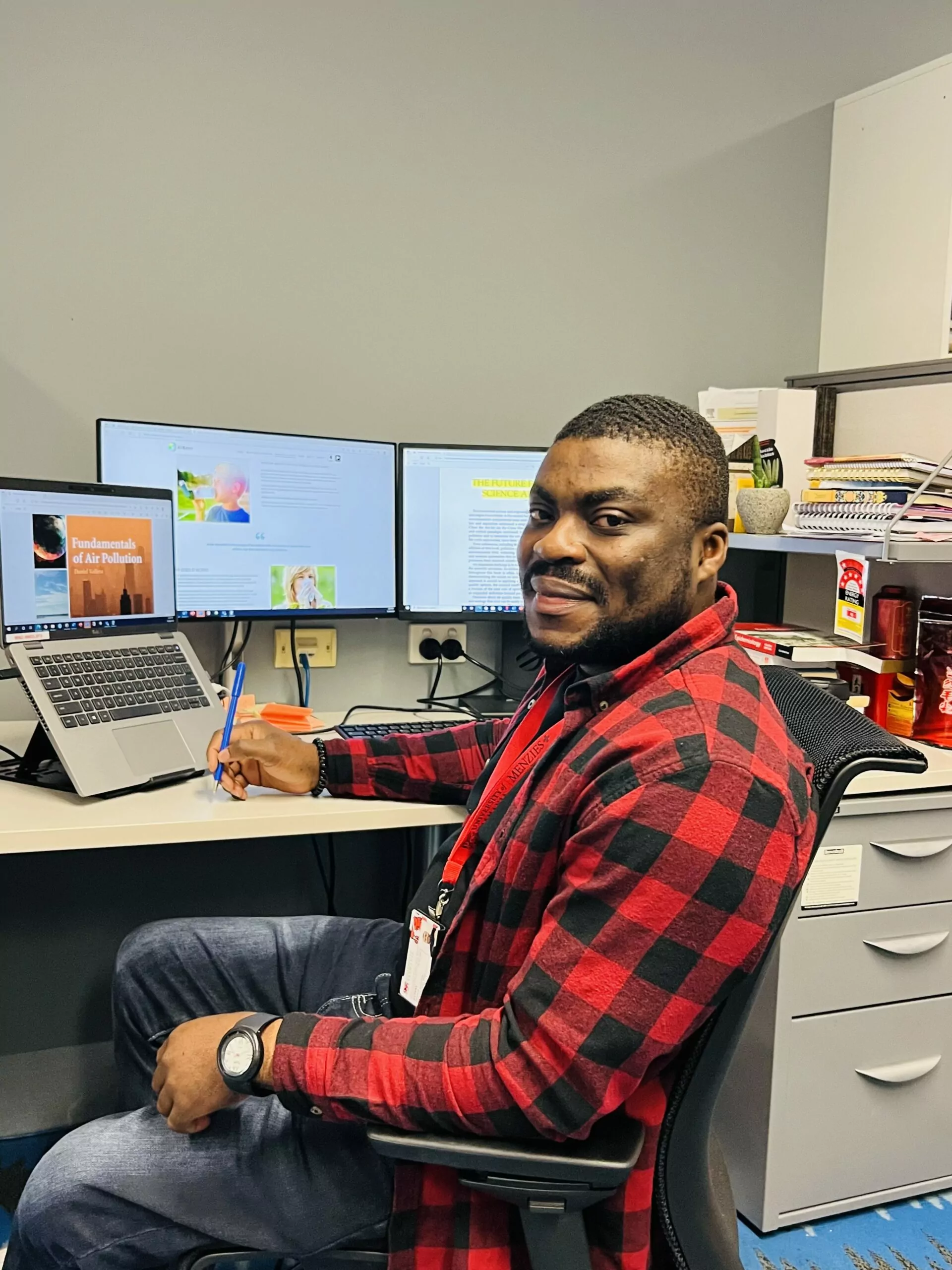 Marlvin Anemey Tewara
He/him
Microscopic Mischief
Current Location: Hobart, Tasmania
Position: PhD Candidate (Medical Studies), Menzies Institute for Medical Research , University of Tasmania
Field of research/work: Environmental Health
Marlvin's Notable career moments
Since Childhood, I have always been interested in Physics and Medicines.

Went on to read Microbiology for B.Sc.

Epidemiology and Health Statistics for M.Sc.

Focusing on researches involving Public Health and Primary care.
About Marlvin Anemey Tewara
What's in a Cough?
Cockroaches on my bread! My interest in science started 16 years ago when I walked out of a food store and found roaches on my bread. It led me to study the micobes on our food which are carried by roaches and flies. Using a microscope to observe these microscopic organisms – I was fascinated by their beautiful pink and purple shapes.
It has been an incredible time to work in hospitals, studying public health and the microbes that make us sick. I was studying in my home country Cameroon when the West African Ebola pandemic arrived. After that I studied for several years in China, and I had only just left when the COVID 19 pandemic began. I braced up and joined the frontline team in fighting yet again another super tiny killer.
Today in Australia, my scientific interest is in both the living and non-living tiny particles we breathe from the air. These particles come from things like bush fire smoke, homes, flowering trees and grasses and can be the cause of asthma and hay-fever – all that coughing, sneezing and wheezing. I will be using a mobile app called AirRater – to help people understand which particles are about, where they're concentrated and if they're likely to cause sickness.
Marlvin's Photo Gallery