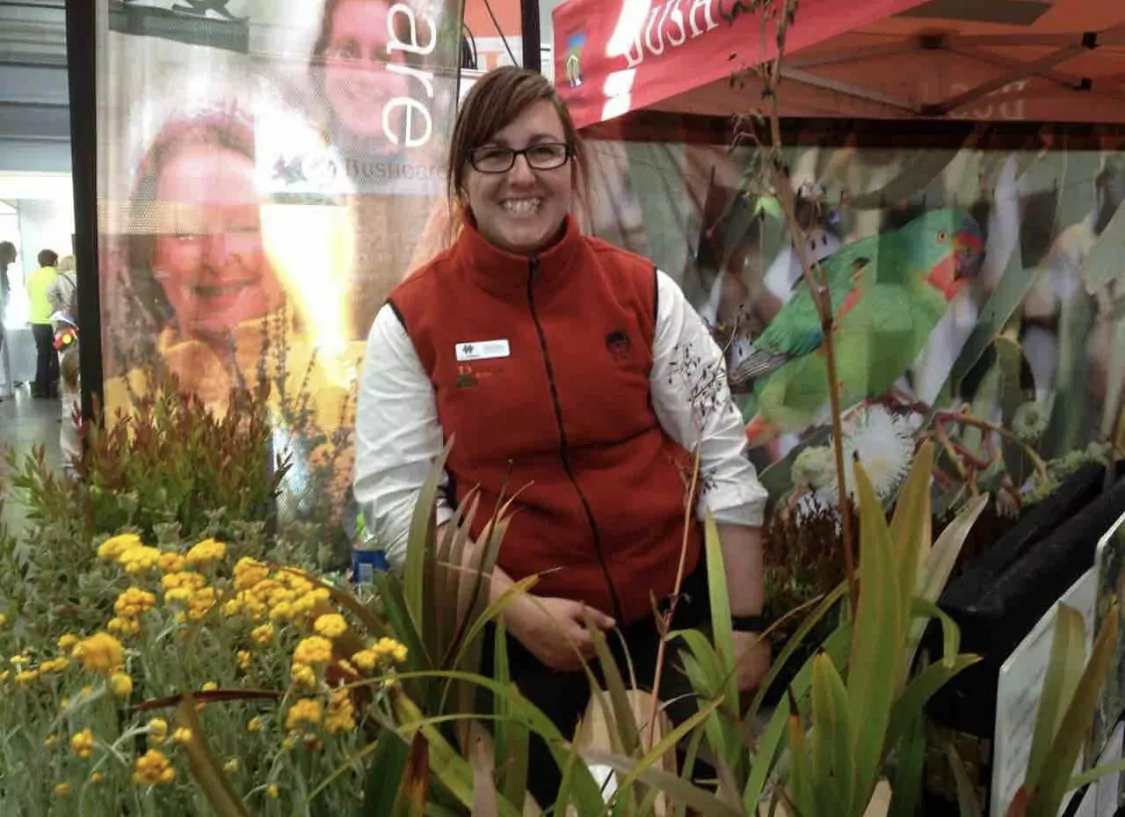 Lisa Cawthen
Current Location: nipaluna / Hobart, lutruwita / Tasmania
Position: Environmental Scientist and Educator
Field of research/work: Chiropterology
Lisa's Notable career moments
My first job as a scientist - monitoring and researching wild populations of Tasmanian devils on the Save the Tasmanian Devils program.

My first scientific paper is published!

start working as a science educator for CSIRO and City of Hobart Bush Adventures team kicking starting my career in environmental education.

I receive the Outstanding Educator Award by Greening Australia recognising my bat education mwork as part of the Island Art Education Program.

I get invited to join the board of Dark Sky Tasmania and accept
About Lisa Cawthen
My science speciality is chiropterology, that's the study of bats, but as an applied environmental
scientist and educator I get to do so many different things!
Although I'm based in lutruwita / Tasmania, I work on projects across Australia, sometimes it even
takes me overseas.
Every day is different. I might be up a mountain, in a wetland, my office, or an industrial site. I could be
searching for a rare plant, identifying bat calls, writing a weed management plan or leading a workshop
on how to reduce waste going to landfill. As an environmental scientist I am often looking at plants,
animals and vegetation communities, but my passion has always been for our furry friends! Since
starting my career, i've had the opportunity to work with Tasmanian devils, frogs, seals, brushtail
possums, bats, platypus and pygmy possums just to name the highlights.
I was drawn into science because in year 11 I became really interested in environmental management,
particularly the management of natural resources. I wanted to work out how humans, animals and the
environment could be managed sustainably. Science ended up being the path to make this dream a
reality.
And my passion for the work I do has led me to incredible opportunities, meeting amazing people and
working across so many different fields. I've worked for local, state and commonwealth government
departments, not-for-profits, national and international consultancy firms and myself.
What I love about my career in environmental science is that it allows me to apply my knowledge and
skills to supporting so many different projects. The opportunities are incredible!
Lisa's Photo Gallery