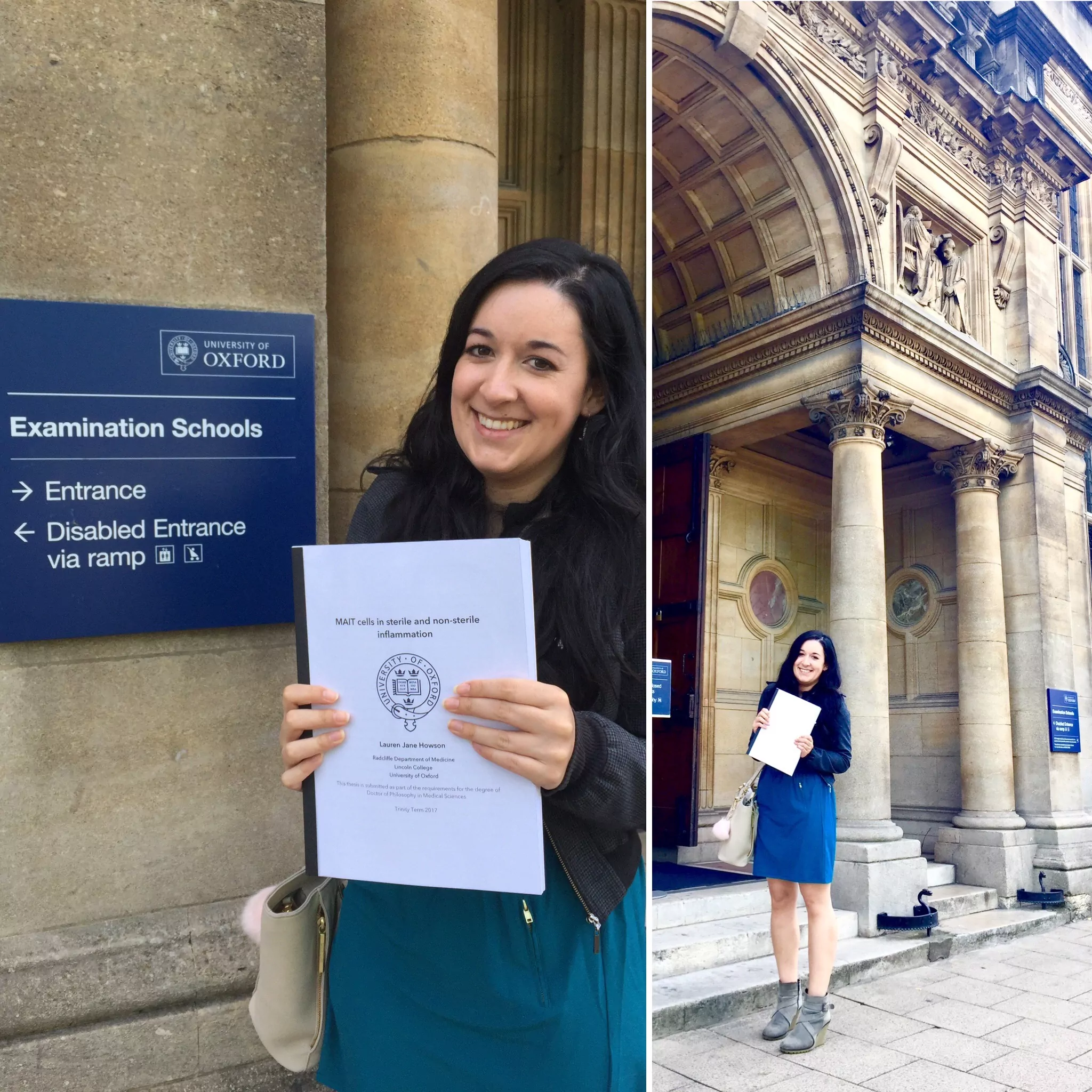 Lauren Howson
Current Location: Melbourne, VIC
Position: Senior Research Officer, The Walter and Eliza Hall Institute
Lauren's Notable career moments
Awarded a NHMRC EL1 Investigator Grant

Awarded a Jack Brockhoff Foundation ECR Medical Research Grant

Graduated from the University of Oxford with a DPhil in Medical Sciences as part of the RDM Scholars Programme

Published high-impact first author papers in Science Immunology, Nature Communications and the
Journal of Immunology.
About Lauren Howson
After graduating honours I went after an overseas experience and was accepted into the 2013 RDM
scholars programme to undertake a PhD at the University of Oxford in the Cerundolo lab.
For 4 years I researched T cell biology, continued to get involved in public engagement at my research
institute and published a high impact first author paper in Nature Communications.
I then returned to Australia in 2018 and joined the Rossjohn lab at Monash University as a Postdoctoral
Fellow. During this time I published two first author research papers.
At the end of 2020 I joined the Bryant lab at WEHI to research primary immunodeficiencies and was
recently awarded the 2022 NHMRC EL1 Investigator Grant and a Jack Brockhoff Foundation ECR
Medical Research Grant to support my current research.