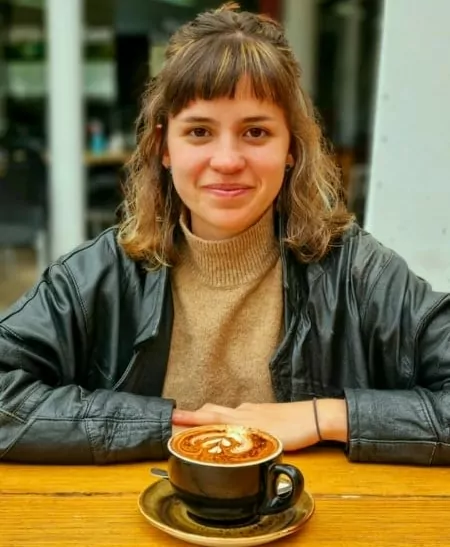 Laura Maria Cardona Perez
She/her
Facilitator of Furry Friendships
Current Location: Hobart, Tasmania
Position: PhD Candidate, School of Biological Sciences, UTAS
Field of research/work: Zoology (Ecology)
Laura's Notable career moments
I start to study medicine but after the first semester I decide to change to biology (I did not like blood)

I pass physics! after the second attempt.

I do an exchange program in Brazil.

I live in a National Park (for 6 months).

I finish my bachelor's degree and start my first serious job.

I change jobs and start working as a biology teacher in a high school.

I travel in a boat on the Amazon river.

I move to Australia and start my new adventure.
About Laura Maria Cardona Perez
Can animals and humans be friends?
The two things that always make me smile are seeing animals and being outdoors. It has always been like that since I was little. For this reason, when I finished high school, I decided to become a biologist. It was the perfect choice as I could study animals and do research in remote places.
The first remote place I visited as a researcher was a National Park in Colombia (my home country), known for its caves and a very special bird that lives inside them called Oilbird. I lived in the National Park for six months, studied the fruits Oilbirds eat, and discover which places they visit when leaving the caves. During this time, I met park rangers and tourists. I was amazed at the knowledge of park rangers about wildlife and the stories of travelers.
When finishing my bachelor's degree, I decided to learn more about eco-tourism and started a master's in sustainable tourism in Australia. Before starting my master's, I wanted to first become a traveler. I went to Brazil where I saw the Amazon forest, learned about agroforestry and volunteered in a botanical garden.
I have now landed in the perfect place where my two passions (animals and outdoor recreation) perfectly connect: Tasmania. I want to see how both interact and if there is any negative or positive effect (or maybe no effect). Can humans and animals be friends?
Laura's Photo Gallery