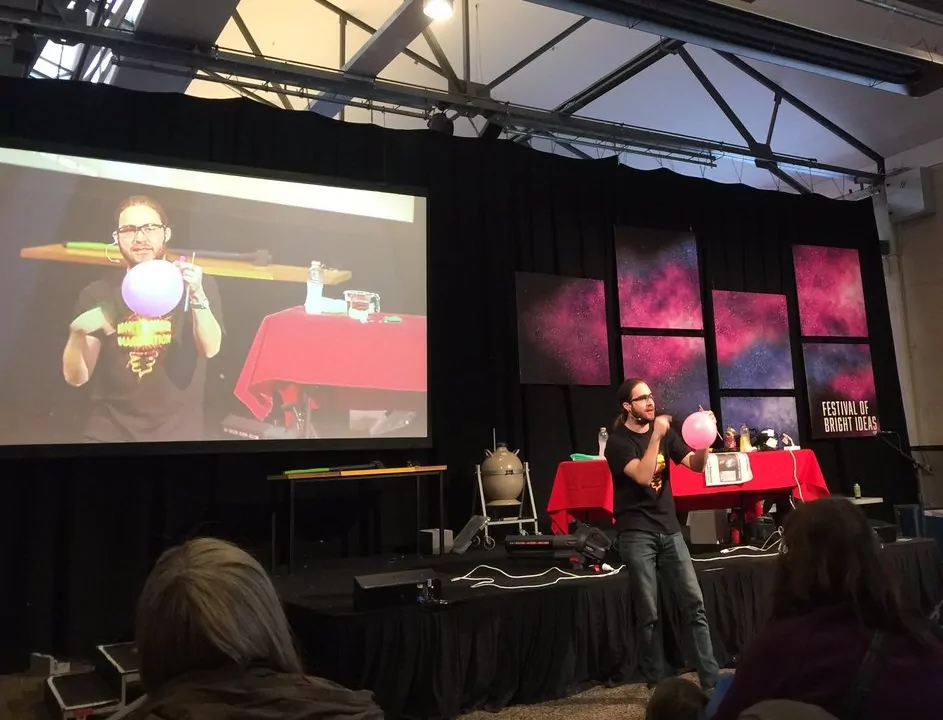 Jeremy Just
Current Location: Hobart, Tasmania
Position: High School Science Teacher, Eastside Lutheran College
YTS Years:
2011
2015
2016
2017
2018
Jeremy's Notable career moments
Member of Questacon's Science Circus

Main stage science show performer at Hobart's Festival of Bright Ideas (till 2018)

Accepted into Teach for Australia Program

High School Science Teacher
About Jeremy Just
When I was a kid I learned that fire was a chemical reaction. From there I discovered the joy of
chemistry and all things science, and have never looked back. Fast forward to 2018, I completed my
PhD which involved investigating a new method of extracting useful chemicals out of plants – using a
household espresso machine.
I have a strong passion for science communication. I started with the Young Tassie Scientists back in 2011, and since then I have spent time travelling Tasmania and Australia presenting science shows
and workshops to thousands of people across the country.
One of the best things I have found about being a scientist focussed on education and outreach is
having the opportunity to show people the same things that amazed me as I was growing up.
Now I am a high school science teacher, and the best part of my job is that I get to spend most of my
day sharing the joy of science with the next generation.
Jeremy's Photo Gallery