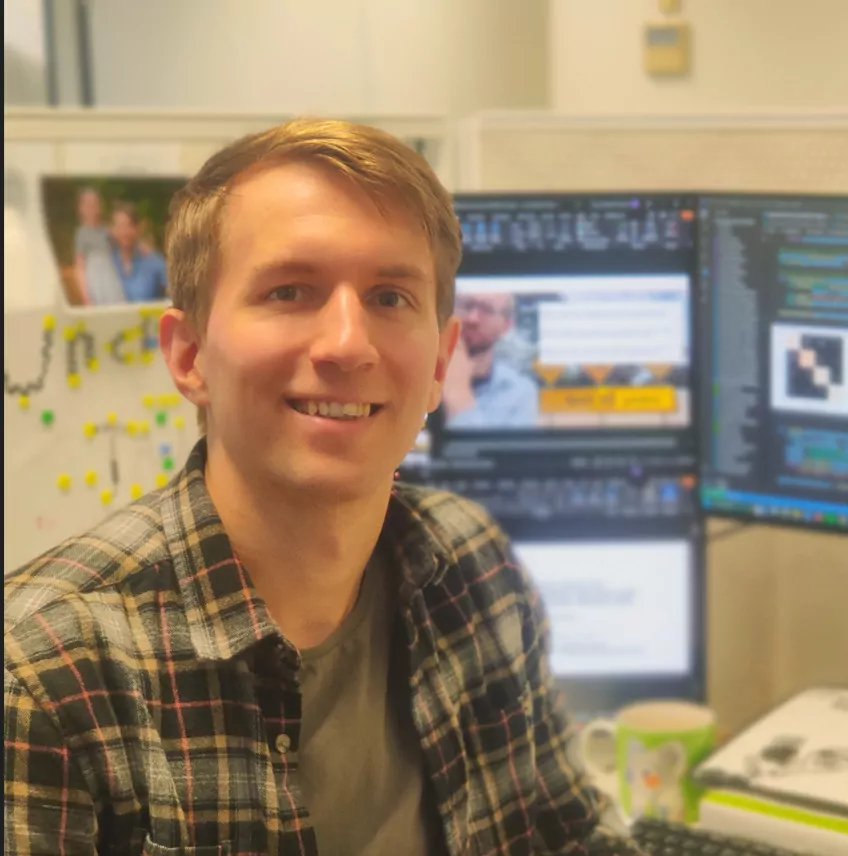 James Temple
He/Him
Scientific Psychic
I'm from: London, England
Current Location: Sandy Bay, Tasmania
Position: PhD Candidate, Menzies Institute for Medical Research, UTAS
Field of research/work: Bioinformatics (Machine Learning)
James's Notable career moments
Won a cardboard bridge building competition.

Went on a school visit to McLaren Formula 1 team.

Had an awesome time studying mechanical engineering at university.

Took a couple of years off to backpack around Asia and Oceania

Got excited about the how supercomputers could be used in science research.

Came back to university to do this medical science research.
About James Temple
Everyday I get to use a computer that is bigger than a house!
In fact, it's so big that it's called a "supercomputer".
Why do I need such a large computer?
Well, I want to be able to better predict which people are at risk of certain diseases so that doctors can help them. In order to do this, I'm making use of loads of information that has been collected about people, including the blueprints of our cells, called DNA.
This data that has been collected is the reason I need a massive computer – there is so much of it!
Having so much info available to recognise who might get sick means that new software is required to analyse it. To do this I spend my timing writing my own computer programs and then using them to predict what people might get sick. Programming is something I've always enjoyed doing since I was a teenager – and so getting to do this every day is pretty sweet!
Plus, I know that my work could help other people, which is also a massive motivator.
Finally (just between you and me), another reason I like working with a supercomputer is that I can use it remotely.
I've done my work at a restaurant, on the beach and even up a mountain – just give me decent internet connection and I'll get on it!!!