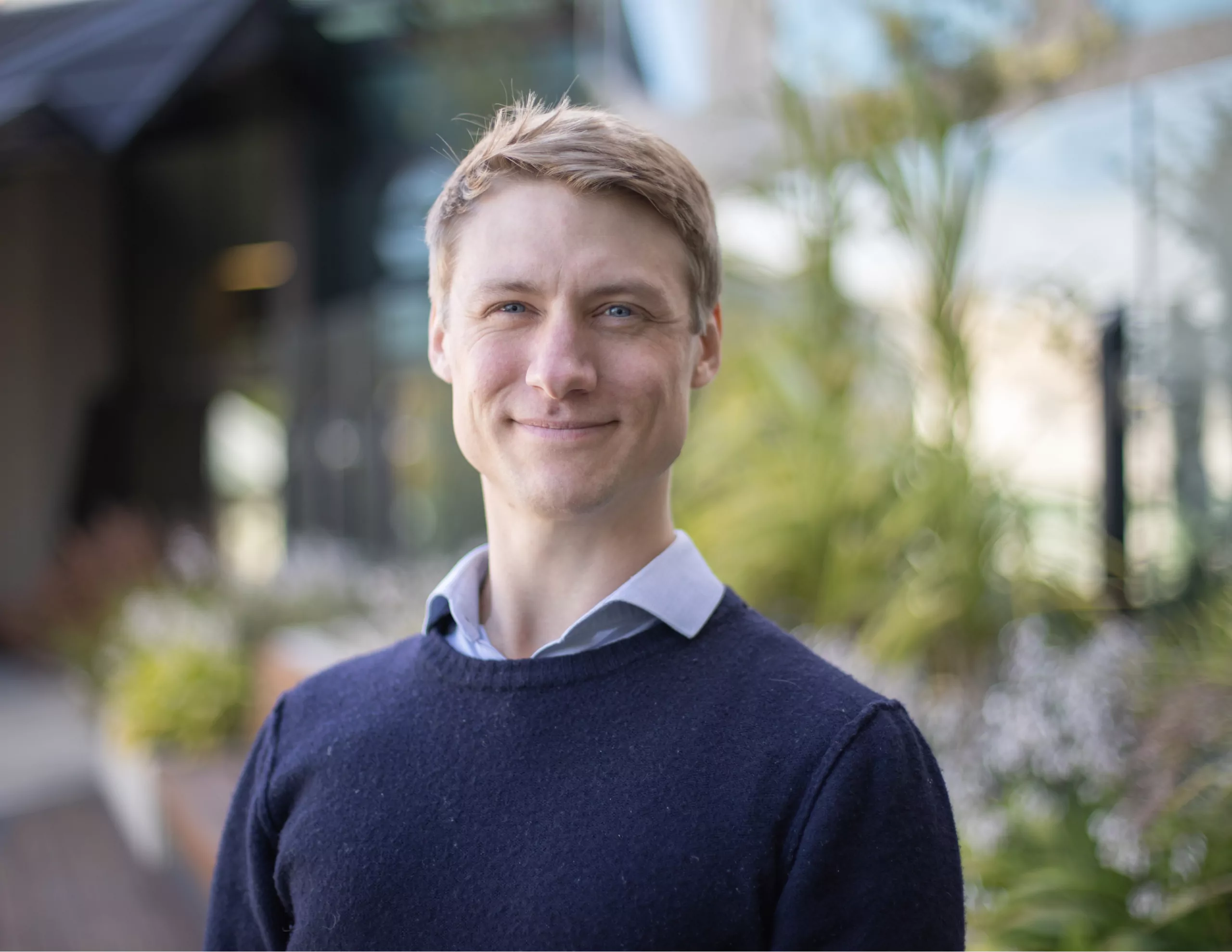 James Brady
He/Him
Stress Buster!
Position: PhD candidate, Wicking Dementia Research and Education Centre, University of Tasmania
Field of research/work: Medical Studies (Dementia)
Psychology/behavioural neuroscience background
James's Notable career moments
Left year 13 at Newstead College with a TCE score of 19/100

Found my way into the Tasmanian Conservatorium of Music - lasted one semester

Employed as a cadet journalist for The Examiner Newspaper

Published an opinion editorial on mental health, and started volunteering as a speaker for beyondblue

Left The Examiner to pursue a degree in psychology

Completed honours with a study using EEG to measure neural correlates of attention following mindfulness meditation neurofeedback intervention

Joined Wicking Dementia Research and Education Centre as PhD candidate studying stress, trauma and resilience
About James Brady
Want to feel superhuman? It's time to get stressed! Despite having a bad reputation, stress is the secret key to our best actions. The last time you felt unstoppable or super-focused, you were probably experiencing the perfect amount of stress. Unfortunately (just like chocolate), having too much stress can make us feel sick.
As a researcher, I use people's hair as clues to try and figure out who is performing best when it comes to stress. I'm interested in stress because it's involved in absolutely everything. It has a big role to play in what we do, how we feel and – importantly – how we age.
The older we get, the more sensitive our brains get to things like stress. Too much stress, over a long time, can cause certain chemicals to release in our brains which make us distressed. Being distressed for too long can put us at risk of illnesses like dementia, which can cause us to start forgetting the people we know. We can even forget how to carry out day-to-day activities like catching the bus. But there is hope! Some clever people seem to be very good at running their brains on the perfect amount of stress. They can control their stress levels, even after living through distressing events like bushfires or floods. I want to find out their healthy secrets and share them with everyone!
Being seriously stressed-out is no fun, particularly as we get older. The goal of my research is to keep us as happy and healthy as possible throughout later life. One way to do that is through uncovering the ways that people can cope – and even grow – from stressful experiences. Like fresh leaves sprouting from the ashes, I think stress is the secret to staying strong in the face of life's adversities.