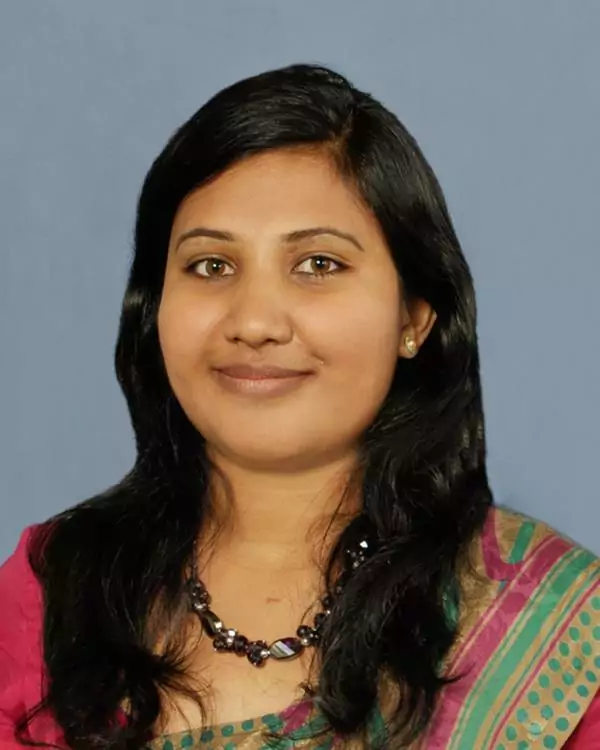 Dilani Ratnajeewa
She/Her
Following a Carrot's Journey Home
I'm from: New South Wales
Current Location: Launceston, Tasmania
Position: PhD candidate, College of Science and Engineering, UTAS Australian Maritime College
Field of research/work: Food Supply Chain Management

Dilani's Notable career moments
Sri Lanka - Saw food being wasted in open-top trucks.

Started a degree studying how we transport objects and people.

Graduated from university and started teaching about transportation.

Joined a defense university to teach about issues with transportation.

Got excited to see freight trains over one kilometre long in Australia.

Went back to university to study food transportation from farm to fork.
About Dilani Ratnajeewa
Do you ever wonder where your favourite food comes from? Or how it comes to the shop?
I look into food's journey from the farms to the aisles of supermarkets, where we browse for our favourite snacks. This journey involves stops along the way, like food manufacturing factories where it's made into tasty products, and storage facilities before it's transported. The journey can also be complicated by issues like floods, bushfires, and other disasters destroying the fruit/vegetable fields. If farms are affected by disasters, trucks often can't transport the food. It gets wasted on the farms and we cannot find our favourite fruit/vegetable in the market. I am studying how we can improve the way we face these issues with food transport to reduce wastage. I work with growers, food manufacturers, transporters, and sellers to find how we can work together and use new technologies to improve our food supplies.
During my study I got the opportunity to visit carrot fields and work on a harvester. I visited a cold storage facility and observed how they load and unload food in freezing temperatures. My work gives me the opportunity to meet people from all over Australia and to learn about their experiences in overcoming food transportation challenges. I love learning about all the 'behind the scenes' activities in food supply and what it takes to complete a carrot's journey home. I am passionate about improving our food supplies and reducing waste, making the carrot's journey from a farm to our plate less wasteful.