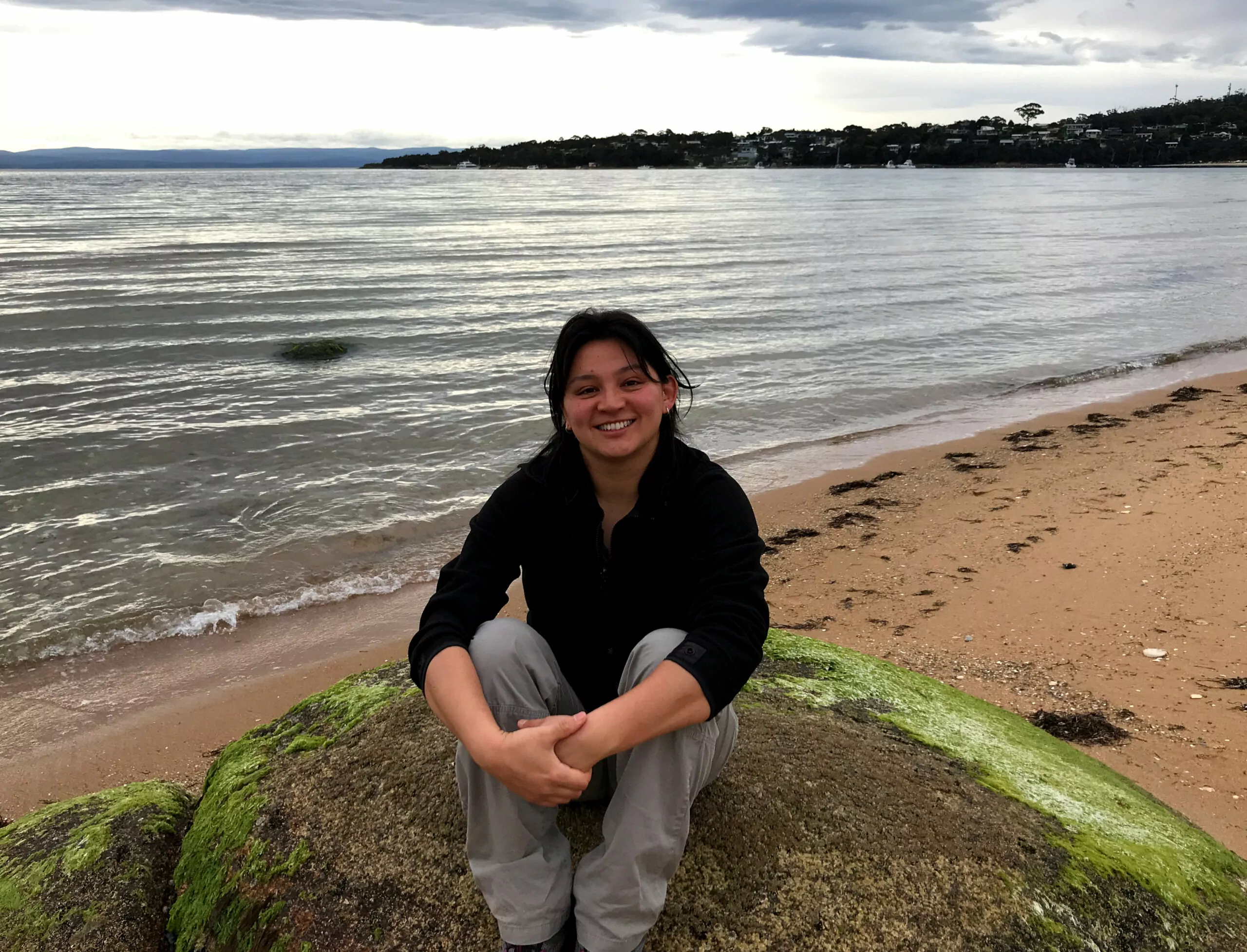 Cintia Iha
She/her
Algae Explorer
Current Location: Tasmania, Australia
Position: Postdoctoral associate researcher, Institute for Marine and Antarctic Studies, University of Tasmania
Field of research/work: Marine Biology
Cintia's Notable career moments
Bachelor in Biological Sciences.

Move to Australia because got a job at the UniMelb.

Move to Tasmania and spent one year unemployed.

Got a job at CSIRO.

Started a postdoc position at UTA.
About Cintia Iha
Algae are fantastic! They are among the oldest creatures in the world and produce most of the oxygen you breathe now. Algae has changed the world! They were responsible for the first biggest "pollution" event on the earth because of photosynthesis: they capture carbon dioxide and produce oxygen. A long time ago, before even the dinosaurs, algae emerged on Earth and started to accumulate oxygen. This was the first and biggest world pollution event! Lucky us! We now can breathe and can live together with these fantastic organisms.
I am passionate about the sea. I was only a kid when I decided to work with the sea. So, I become a marine scientist. In the beginning, I want to study sea turtles. They are cute! But algae appeared in my life, which was love at first sight. I found they are incredible creatures, beautiful, and spread not only on the sea but all around the world! They are on the ice in Antarctica and the middle of the Amazon Forest. They have many different colours and forms, from very tiny (you need a microscope to see them) to giant kelps forming immense sea forests. They are vital for us and any other living organisms on the earth. Not only because they produce oxygen, but they help to balance the ecosystem. I want to spend my life exploring the life of algae, discovering their diversity, and understanding how they have changed the environment thought the time and how they are doing it now.