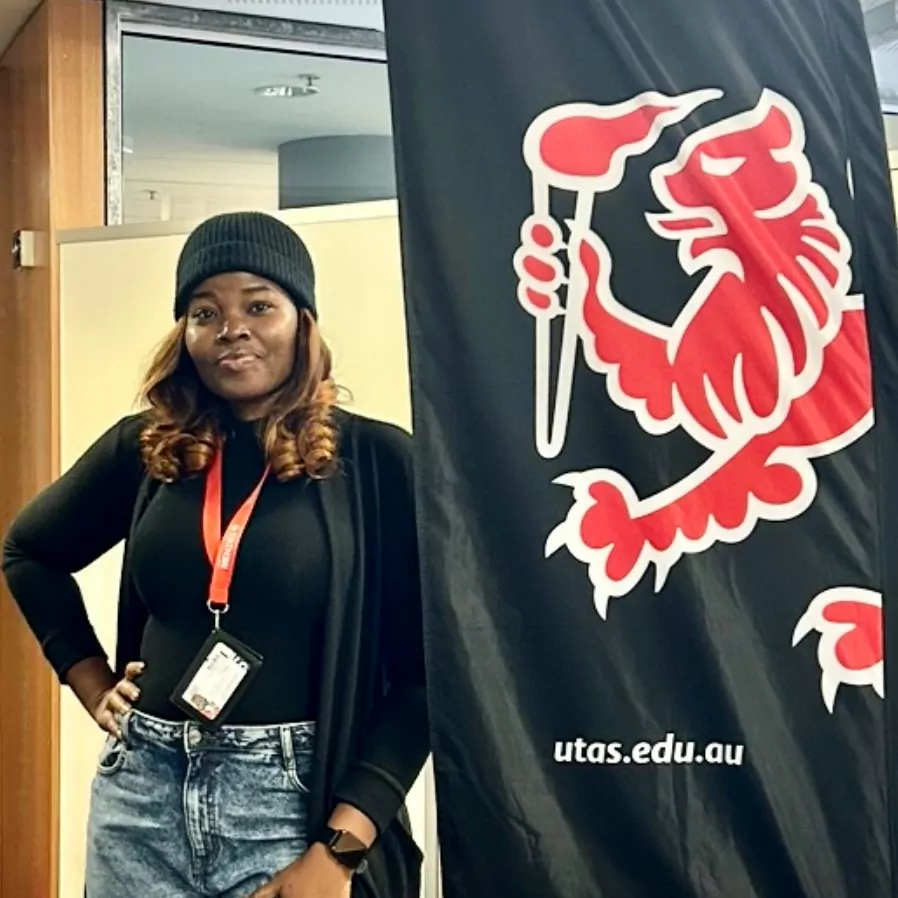 Mary Adewunmi
She/Her
The Fast and the Curious
Current Location: Hobart, Tasmania
Position: PhD Candidate, College of Health and Medicine, UTAS
Field of research/work: Colon Cancer (Artificial Intelligence)
Mary's Notable career moments
Went to School of Science Grammar in Nigeria.

Finished College, at Bowen University in Nigeria.

Became IT Policy Researcher.

Transitioned to data science.

Major in Medical AI projects.

Founded a Cancer Research group with AI (CARESAi).

Started my PhD @ UTAS, Australia in Colon Cancer presentation at ICLR.

Visited Kigali, Rwanda, for my first in-person conference presentation as a PhD student.
About Mary Adewunmi
From childhood, I hated slow runners, loved fast-moving vehicles, and lived in a breakneck world of imagination where everything was always on the move.
As I grew, I saw that everything in life is a process and doesn't always come as quickly as I wanted it to. I spent most of my secondary school days dreaming to be a doctor but could not make the right score for the Medicine course at university. So instead, I opted for computer science, where technology is always evolving rapidly.
It was during the COVID19 lockdown that my science career really gained momentum!
One of my family members became very sick, all because of a slow-moving diagnosis. That put my mind into overdrive, as I searched for common ground between Information Technology (IT) and medicine. What I found was medical Artificial Intelligence (AI). I work now as an AI doctor, using computer programming to speed up sick people's diagnoses. I am excited to be able to use my IT knowledge to tackle this challenge and try to save lives in hospitals.
Outside of science I love seeing the world, tasting new foods, and learning about new cultures.
And to you, my friend, I'd say, it is totally cool not to have a clue or make the right scores from the beginning, like me. In the end, life will move fast if you stay curious!