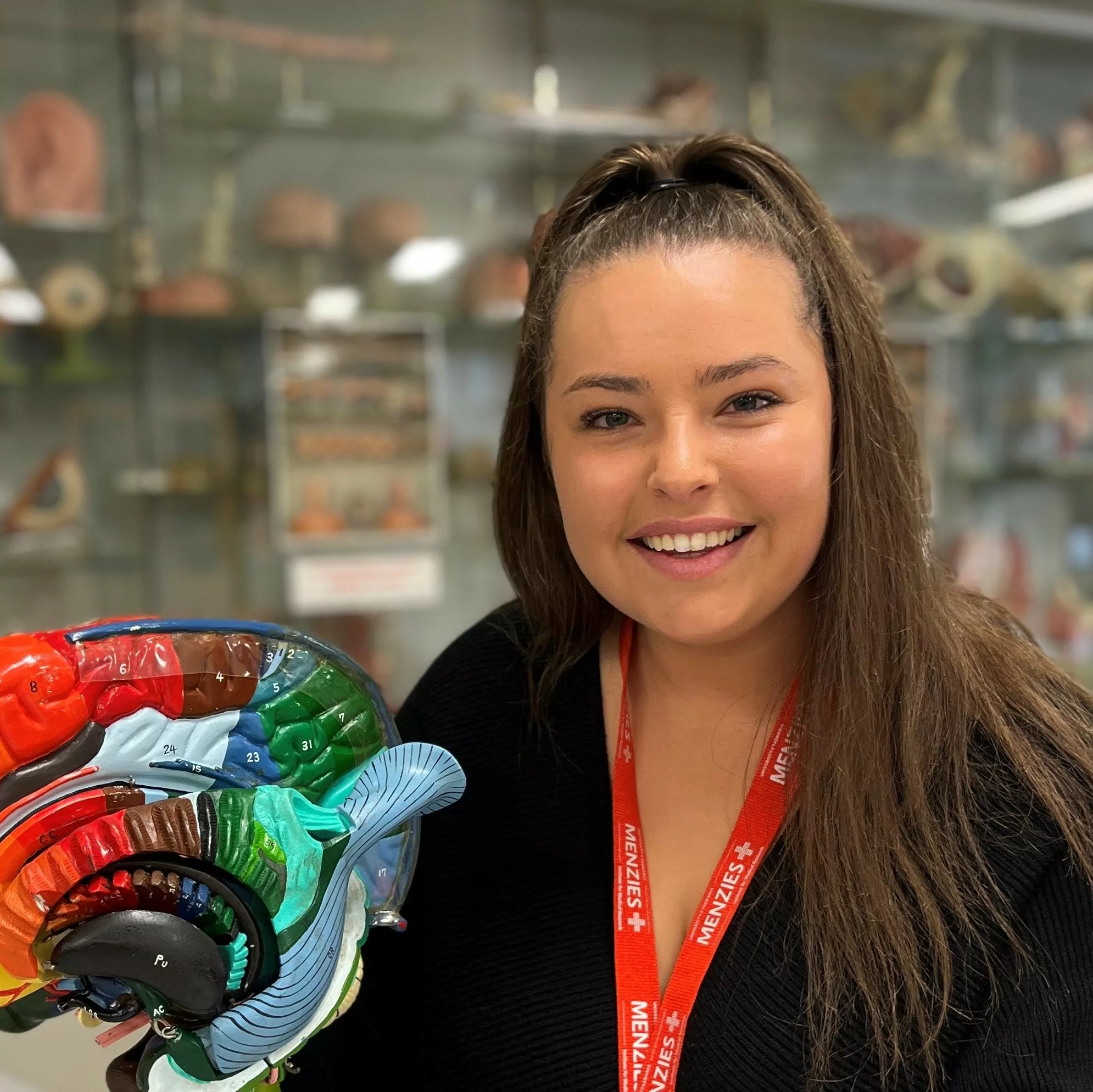 Emily Garratt
She/Her
A rocky road to neuroscience
Position: Honours Student, Wicking Dementia Research and Education Centre, UTAS
Field of research/work: Neuroscience
Emily's Notable career moments
Passion = ignited!
YTS (including my Mum) visited my primary school.

Discovered love for helping people through volunteering.

Completed two-weeks of experience at Wicking Dementia Research and Education Centre in Year 10.

Failed first year chemistry at UTAS.

Graduated with Bachelor of Medical Research with major in Biochemistry.

Enrolled in Neuroscience Honours at Wicking Dementia Research and Education Centre.
About Emily Garratt
"But how?!" I would nag my parents' over and over again.
As a child I was always asking questions and challenging ideas. Luckily for me, curiosity is the root of science. I have always wondered how the world works.
In kindergarten I used to sneak frogs to school in my lunchbox (and pockets, and school bags, and even my socks) because I loved observing the frogs, and I loved everyone's reactions when I pulled them out. Throughout later primary school my attention turned from the animal world, and I became fascinated with rocks! Though they were not as wild as frogs, they were very pretty, and quite interesting! Living in Devonport I was able to find rocks everywhere, at the beach, in the mountains and even built into my own house.
My passion for people was sparked during high school, I found volunteering within the community brought me great joy. This, combined with my curiosity for science led me to take an interest in health! Our bodies, from our legs to our brains, are what allow us to experience everything in the world around us. Without the brain I wouldn't be able to ask, "but how?!". 
Now, I study neuroscience (the study of the brain), meaning every single day I get to read, experiment, and ask the question "but how?!". The brain is extremely complex, and my current research interest is traumatic brain injury (TBI). I get to investigate what happens to the cells of the brain when it's damaged, and how we can help people who've suffered an injury (like a concussion). Globally around 69 million people sustain a TBI every year so it is really important for us to understand how this could impact people's brains later in life.
Now that question "but how?!" rings throughout my own brain every day… is it stuck in yours yet too? 
Emily's Photo Gallery