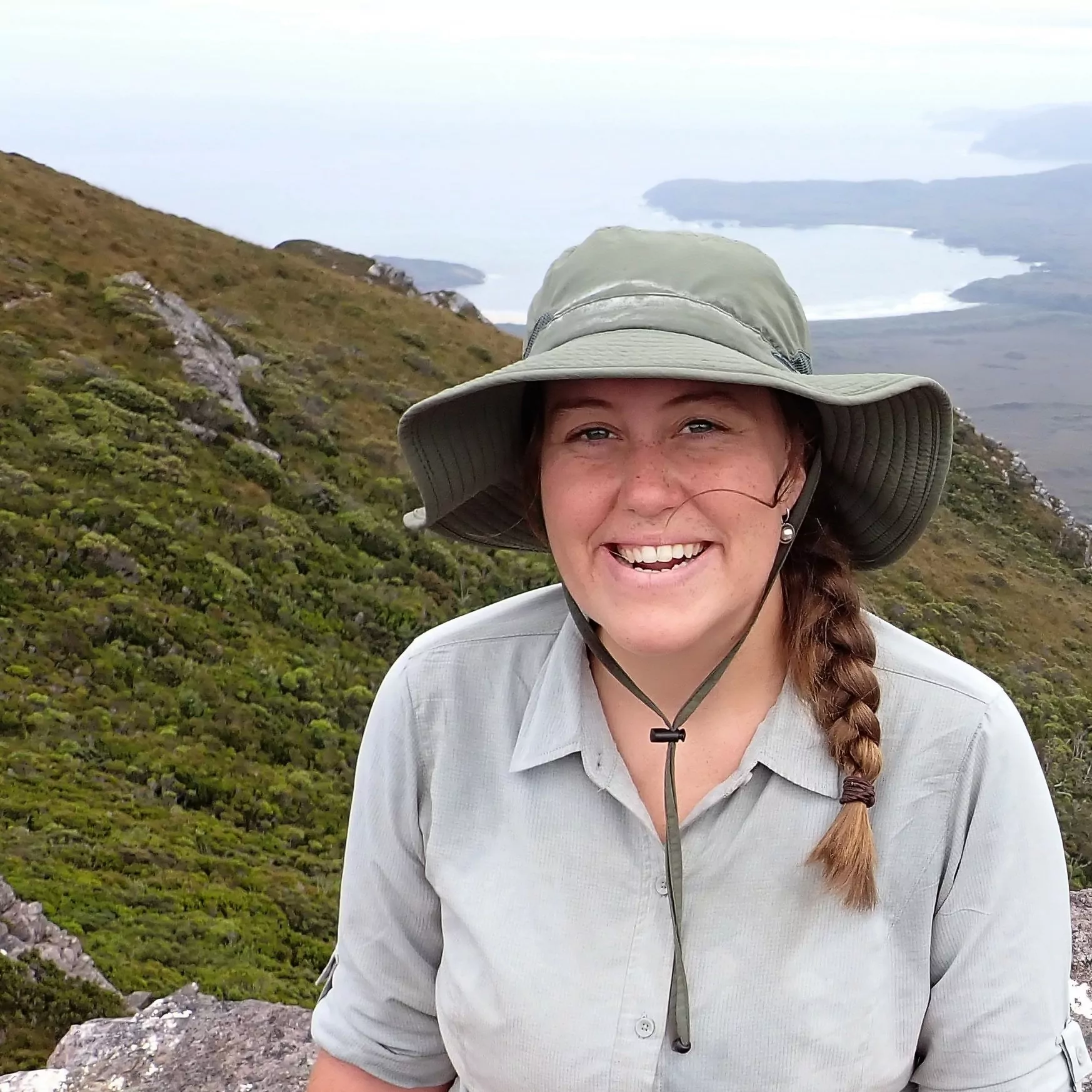 Eloise Bennett
She/Her
Seaweed Sleuth
I'm from: Hobart, Tasmania
Current Location: Hobart, Tasmania
Position: PhD Candidate, Institute for Marine and Antarctic Studies, UTAS
Field of research/work: Marine biology
Seaweed physiology

Eloise's Notable career moments
Jumped in the water and taught myself to swim.

Learned about environmental jobs on work experience at Parks and Wildlife.

Surveyed fish on a fun introductory science course at Maria Island.

Eagerly studied Marine Science at university after finishing school.

Completed my first research project on physical ocean processes.

Travelled to Malaysia with university to study Aquaculture and fisheries.

Took a subject on algae and discovered their uniqueness and beauty.

Started researching seaweeds and accidentally killed my first batch.

Got my first job getting paid to be a seaweed science assistant.

Realised that there's always more to learn, so I kept studying.
About Eloise Bennett
In my eyes, seaweeds are the unsung superstars of the sea.
The word 'seaweed' is used to describe large marine plants. Seaweeds are grouped by colour (red, green or brown) but have many beautiful shapes and sizes. Seaweeds provide habitat and food for fish and take up nutrients, keeping coastal waters clean.
Like land plants, seaweeds make their own energy using sunlight in an amazing process called photosynthesis. But did you know that seaweeds aren't really plants?
Unlike land plants, seaweeds don't have roots, leaves, or flowers. Most seaweeds survive by gripping to rocks using 'holdfasts,' many have leaf-like structures called 'blades' and, stem-like structures called 'stipes.' Many seaweeds also have cool growths called 'floats' which help them reach the sunlight at the ocean's surface so that they can grow, just like the canopy of trees on the land.
I research the physiology of seaweeds. Physiology is the study of how animal or plant bodies work, so I study the way seaweeds work and how they respond to the environment they live in. I became curious about seaweed science at university when I had some great teachers who gave fantastic lessons on the wonders of algae but have wanted to be a marine scientist since school.
I am passionate about the storytelling of science and believe that making science available for all people is of great value and importance, especially in a world where our environment is changing very rapidly.
As well as science, my love of the environment has been strengthened through bushwalking, kayaking, creative writing and diving. To me, there are few better feelings than donning my mask and plunging beneath the surface of the cool, dark and mysterious waters that surround Tasmania as the colourful, vibrant underworld of the rocky reef reveals itself, and seaweeds shine.
Eloise's Photo Gallery